Overview
Glen Eagle Golf Club opened in 1962 and has been a favourite destination for Ontario
golfers for generations. Steeped in tradition, Glen Eagle has challenged such greats as Al
Balding, Moe Norman, and George Knudson. Glen Eagle is a 27-hole facility situated in the
beautiful Albion Hills that was designed by renowned golf course architect Rene Muylaert.
Glen Eagle is an ideal setting for your next golf outing. Glen Eagle's state of the art practice
facility is home to the teaching school of eight time LPGA Champion and Canadian golf icon
Sandra Post. Our clubhouse features a full service bar & restaurant, two elegantly appointed
banquet rooms & a spacious outdoor patio. Located 30 minutes northwest of Toronto on
the outskirts of Bolton Ontario, Glen Eagle Golf Club is public golf at its finest.
Golf Course
Meet the Course

Red Course

Blue Course

Yellow Course
Glen Eagle golf course consists of three distinct 9-hole layouts that allows golfers to play three different 18-hole combinations. All of the combinations are equally challenging and have distances ranging from approximately 6,700 to 7,000 yards.
2023 Rates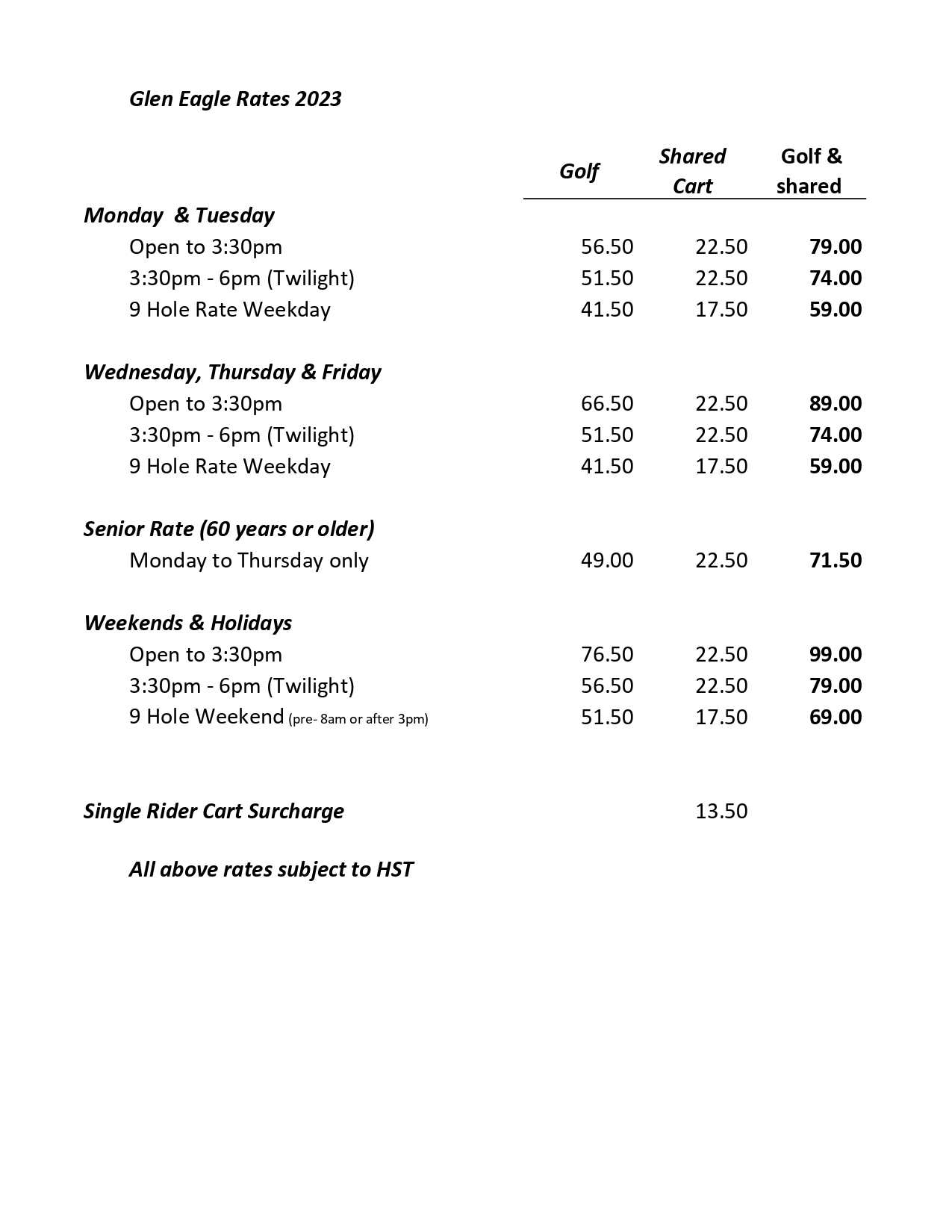 Memberships
Membership Packages
Sold Out
Memberships sold out for 2023.  Please email info@gleneaglegolf.com to get on our waiting list should a space become available.